Can We Expect Lower Returns In The Future?
Source: FWB tv  Financial Wealth Builders Securities www.fwbsecurities.com
How to Win the Loser's Game Part 5
Source: FWB tv  Financial Wealth Builders Securities www.fwbsecurities.com
No One Can Time the Market Consistently
Source: FWB tv  Financial Wealth Builders Securities www.fwbsecurities.com
Chantel Chapman, Host/Producer and Financial Literacy Advocate
interviews Jonathan Chevreau, Author, Findependence Day
"Victory Lap Retirement" with Michael Drak book announcement
Video: 2nd in 10-part series on How to Win the Loser's Game
Source: FWB tv  Financial Wealth Builders Securities www.fwbsecurities.com
LIES, DAMNED LIES, AND STATISTICS: Survivorship Bias
Source: FWB tv  Financial Wealth Builders Securities www.fwbsecurities.com
New 10-part video series: How to win the Loser's Game
brought to you by:
Source: FWB tv  Financial Wealth Builders Securities www.fwbsecurities.com
Larry Berman: Saving for retirement in a low-return, high-debt world
Jonathan Chevreau announces new book.
Victory Lap Retirement with co-author Mike Drak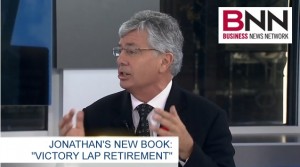 BUYER BEWARE…Don't Be Fooled By Style Drift
Source: FWB tv  Financial Wealth Builders Securities www.fwbsecurities.com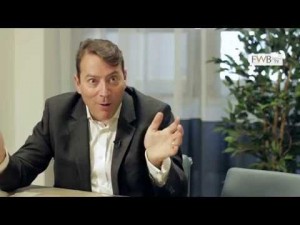 Source: FWB tv  Financial Wealth Builders Securities www.fwbsecurities.com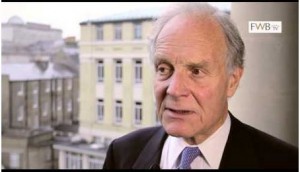 What Proportion of Actively Managed Funds Consistently Beat the Market
Source: FWB tv  Financial Wealth Builders Securities www.fwbsecurities.com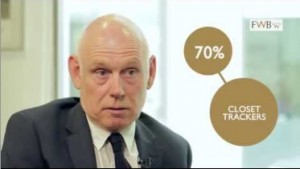 How to Choose a Financial Advisor
Source: FWB tv  Financial Wealth Builders Securities www.fwbsecurities.com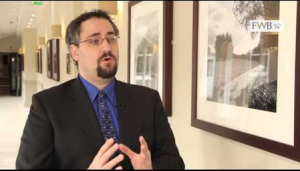 Don't Assume Outperformance Is Down to Skill
Source: FWB tv  Financial Wealth Builders Securities www.fwbsecurities.com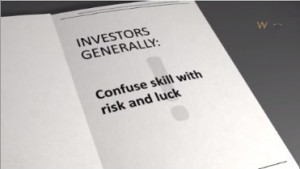 Who Gets The Porsche, You or Your Investment Advisor?….Fees Matter
Source: FWB tv  Financial Wealth Builders Securities www.fwbsecurities.com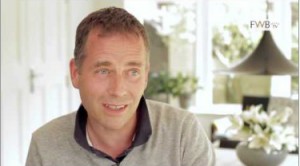 ---
Questions and Answers with Nest Wealth
CEO and Founder, Randy Cass CFA, LLB, MBA
Source: NestWealth.com
Source: NestWealth.com

U.S. and Canadian e-books NOW AVAILABLE.
CLICK IMAGES BELOW
Jonathan Chevreau – Author, Findependence Day
Available in Canadian and US Versions, e-books available at Amazon.com
---
"A compelling read, containing even more compelling advice: excellent!"
– David Chilton, author, The Wealthy Barber, The Wealthy Barber Returns
"A tour de force: a personal-finance book that is hard to put down." Click here for full review.
– Larry MacDonald, CanadianBusiness.com
 "Once in a blue moon, a financial book is written that should be required reading for all. Such is the case with Findependence Day. I hereby request all my readers in North America to run, not walk to purchase a copy."  Click here for full review.
– Peter Grandich, The Grandich Letter
New! (Oct 30, 2014) Motley Fool's Chris Hill interviews me about the new e-book on Market Foolery. Click here for 14-minute audio clip. 
Taxevity YouTube video interview with me on "Reaching the Unreachable." Click here.
Recent reviews of new US edition:
"A guy who knows a lot about financial independence — and just began living it — is financial writer and editor Jonathan Chevreau." – Richard Eisenberg, Forbes.com. Click here for review.
"An engaging story that draws the reader in while teaching smart, reliable and logical habits to save and make money throughout each stage of one's life." – Conny Crisalli, Amazon.com; Bookpleasures. Click here or here for review.
"Sizzling summer business reads: four books [American] financial pros recommend."  – Jennifer Openshaw, Marketwatch.com. Click here for review.
---
Robert Gignac turns the table and interviews Chevreau about Findependence Day
---
 Introducing
Welcome to www.FinancialIndependenceHub.com and sister site  www.findependence.tv!
The site is a North American portal site dedicated to all things related to Financial Independence: blogs, books, podcasts, discussion forums, web videos and the like.
We are not a site about Personal Finance. Personal Finance is all about tactics, not long-term strategy. We are not a site about Retirement. We believe there is a profound difference between the traditional concept of "Retirement" and our notion of "Financial Independence" or (the short form): Findependence. We are also unveiling a mirror site to help save a few keystrokes: www.findependencehub.com, once we succeed in introducing the new term "Findependence" as a popular contraction of Financial Independence.
The philosophy of Findependence is outlined in two traditional books published in 2008 and 2013: the Canadian and American editions of Findependence Day. You can find these books at another sister site that has been around for several years now: www.findependenceday.com.
Findependence Day is simply Financial Independence Day: the day that all sources of income exceed what you can earn from the single source of income known as an employer.
CLICK HERE TO PREVIEW THE NEW EBOOK
You can also find more about the concept of Findependence in two new Kindle e-books that are being launched at the same time as the new Hub. They are titled "A Novel Approach to Financial Independence: How to reach your Findependence Day … While you're still young enough to enjoy it."
The American edition of "A Novel Approach" launches on Amazon.com as a Kindle e-book for US $2.99 on Tuesday, November 4, 2014, and you can find it here. The Canadian edition of the same e-book launches three weeks later: on Nov. 24, 2014. It costs C$3.36 and can be pre-ordered now here.
So what can you find on the Hub? There are many websites, blogs, books and other materials that relate to the topic of financial independence. If they exhibit a certain high quality of content and objectivity, we're happy to include them in sections and links of the site, even if some might regard them as "competitors." If prize-winning writers for MoneySense like David Aston have produced quality journalism, we're happy to link to it, as we are to the Globe and Mail's Rob Carrick, the Wall Street Journal's Jason Zweig and … well, you get the idea.
Certainly, you will find a blog written by the Hub's Chief Findependence Author: Jonathan Chevreau, a veteran financial writer who was the Financial Post's personal finance columnist for 19 years, and the Editor-in-Chief of MoneySense Magazine for two years after that, until he declared his personal Findependence Day on May 20, 2014. Like the blog that has been around since 2011, the blog will be updated two or three times a week.
You will also find guest blogs and columns by various financial journalists and investment advisers who share the "Findependence" philosophy. There will be many reviews of books on this topic, and a scrolling news feed based on the various Twitter lists curated by @JonChevreau. We plan to provide links to many of Jon's financial independence columns originally written for the Financial Post, MoneySense, Motley Fool and InvestorEd.ca's GettingSmarterAboutMoney.ca. There will be a monthly e-newsletter that will summarize the best content of the previous month, with special offers from time to time.
You'll also find a discussion forum, or rather five mini forums devoted to the five major stages of Financial Independence, ranging from young people still in debt to those nearing Findependence, and even seniors now in the state that has been described as Traditional Retirement.
Like any website, what you see now is Version 1.0. For now, the site is available free of charge. Please enjoy and if you have suggestions or criticism, please don't hesitate to contact us at jonathan@findependenceday.com
Jonathan Chevreau – Chief Findependence Officer (CFO)
Columnist & Blogger for Motley Fool, Financial Post, MoneySense and InvestorEd.ca.
Author: The Wealthy Boomer & Findependence Day.
This interview is a meld of financial advice (Findependence Day) and the techniques used to reach the target audience of young disinterested adults. You can use similar strategies to reach your target group.

Reviews of first edition:
"A welcome read both north and south of the 49th parallel." Click here for full review.  – Richard Vetter, CFP, Richmond News
"Having some fun while learning what's good for you is a double win — particularly learning what we all need to know to live happier lives." – Charles Ellis, author of Winning the Loser's Game
"Fans of The Wealthy Barber will love this book – the characters are more complex, we see them deal with real-life situations like twins, layoffs, family squabbles over inheritance, separation etc. and the plot has more depth."
– Canadian Capitalist
"Very suspense filled and a page turner. It's like The Wealthy Barber on speed and made modern."  Click here for review/reader comments — Boomer & Echo blog
"The book that takes over where the Wealthy Barber left off … I have been totally recommending to friends to buy for their children in their twenties as well as reading it themselves."  Click here for review. – Meredyth Kezar, Late Literacy Blog 
"This is a great book. Jonathan Chevreau, a long-time writer with the National Post shows off his skilful array of story-weaving and financial education. Whether you prefer fiction or finance, I think you'll enjoy Findependence Day."  Click here for full review. — Andrew Hallam, author, Millionaire Teacher.
"By the time I got a third of the way through the book, I was hooked on the story  …. enough to read the latter two-thirds in a single sitting on a lazy Sunday morning."  Click here for full review. — Michael James on Money blog
"Educational and insightful as well as entertaining. At one level, Findependence Day is of interest to [those] who want to raise their awareness of financial planning issues but who find conventional non-fiction books a tough slog. At another, it's a tale of people and relationships and goals and aspirations, which ultimately is what investing and personal finance is all about." — Morningstar Canada

 "Chevreau has a wonderful way with words as he crafts an intelligible overview of financial planning and money management that is seamlessly interwoven into his yarn. Chevreau's swift economical novel with its underlying tidal flow tells us more about the harrowing economic situation of many couples today than volumes of social history."  Click here for full review.
– Norman Goldman, Editor, Bookpleasures

"Thanks for writing Findependence Day. I really like the format of how you followed Jamie and Sheena through the various stages of life. I am 35 and could relate to many of the challenges they encountered with raising a young family, saving for retirement, moving up, investing, etc. It took me just a few days to finish and I could hardly wait to see what would happen next. My wife said I couldn't put the book down because it was more like fiction (non-fiction is 99.9% of the stuff I read). Either way, many of the stories hit home for me and it offered some new ideas that I am implementing in my own life." — Brian Creed, Calgary.
MoneyShow Toronto 2011 Video interview on the book. (4 minutes.) Click here.
Blogtalk Radio interview with financial planner Dean Voelker (26 mins). Click here. 
"An excellent framework for thinking in terms of achieving financial independence. I see the concept of retirement continuing to evolve … Jon's approach is right on." – Roger Wohlner, The Chicago Financial Planner. Click here for his comments following guest blog, "Forget Retirement, Seek Financial Independence."
"Declaring your Financial Independence Day is a better idea than trying to come up with 'the number' you need to retire."  –Richard Eisenberg, NextAvenue.org. Click here for review.
"How you can achieve Findependence." — Preet Banerjee, Mostly Money Podcast: For July 4th, 2013 interview (15 minutes), click here.
 CLICK HERE TO PREVIEW THE NEW EBOOK
 How to reach your Findependence Day while you're still young enough to enjoy it.
 CLICK PIC TO PLAY
Personal finance writer Jonathan Chevreau makes the case
for taking full advantage of the tax free savings account.